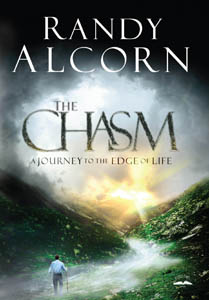 I had read Pilgrim's Progress in the past and so when I heard that The Chasm was going to be highly allegorical, I was instantly intrigued. I was also not disappointed when I finished it.
Now, to the book: The first thing I would say is, I do not recommend this book for those under 16. For one reason only, there was aptly a section dealing with lust and the sins that follow it's path. Besides that section however, I believe the book would be quite appropriate for most mid teen audiences. The book itself was not an easy read. It definitely seemed to read at a strange gate. Not quite with long strides and flowing streams of reading, but neither was it constantly halting. Instead it fit somewhere in the middle with smoother streams of reading punctuated by proverbial rapids of deep thinking and what I found to be somewhat chunky narration. All that to say I found the read to be insightful and thought provoking, while simultaneously holding my attention especially at the point when the "Woodsman" is getting nails pounded into him. The scene was violently depicted in my mind by Mr. Alcorn's writing style and his warriors' responses resonated in my heart.
The book covered tough topics well and I believe will leave the reader looking to their our journey on the "red road". God speed as you travel, and even perhaps, lead others to the 'Chasm'.
I received this book for free from Multnomah Press and was not required to write a positive review.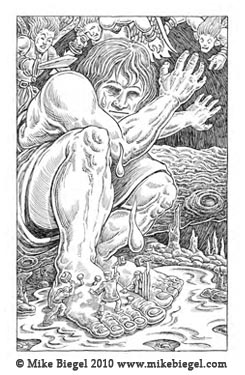 Find The Chasm on Deepershopping here.
Find other allegory books like The Chasm at Deepershopping here.
All photos were used from The Chasm's product page here.
Please rank this review!